---

---
Fight that speeding ticket with our new Certified Speedometer Test!
| | |
| --- | --- |
| | Got a speeding ticket? Get your speedometer checked and fight it! CAInstruments is now a Government Approved speedometer test facility. Have your speedometer calibration tested by one of our certified technicians right here in our own building. If you would like more information or would like to book an appointment, please Contact Us for more information. |
---
---
Major Re-Design for the TMT Translator & Procon Protocol Converter! New ToolBox Features Include:
- Get complete access to what your Engine Data Bus is sending! - Quickly Diagnose Communication Problems - Access Historical Error and Status Reports - Simple Interface - Field-Updatable
If you would like more information see ToolBox page or Contact Us
---

---
DEVELOPING IDEAS:


iButton/1-Wire to J1939 Interface
Our recent developments using 1-Wire technology have produced a new solution for providing driver identification and/or access control to your J1939-enabled equipment. The iButton devices are small, durable, and can be used to easily assign unique identification to personnel.  This makes them ideal for a wide variety of applications whether your work force is small or large.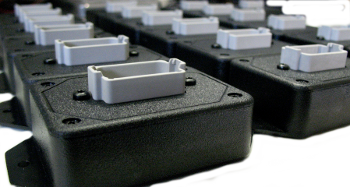 The Sky Traker is a high performance GPS logging device. Whether you are managing a fleet, driving across country or running a quarter mile, the Sky Traker is just what you need. It can be field configured to accurately record a variety of parameters. This information can then be recalled and viewed via the computer or cell phone.
---